How do I view and save my 4 Cycle Exercise Videos on a PC?
Posted by , Last modified by on 06 July 2015 12:39 AM
How do I save and view my exercise videos?

Here are the steps to use to open the videos:

1. Open the file titled "Where are my exercise videos" and then click the link on that first page.

2. Click (left click) on any video you want to view or download. For this example we will chose the first one "Introduction to resistance training"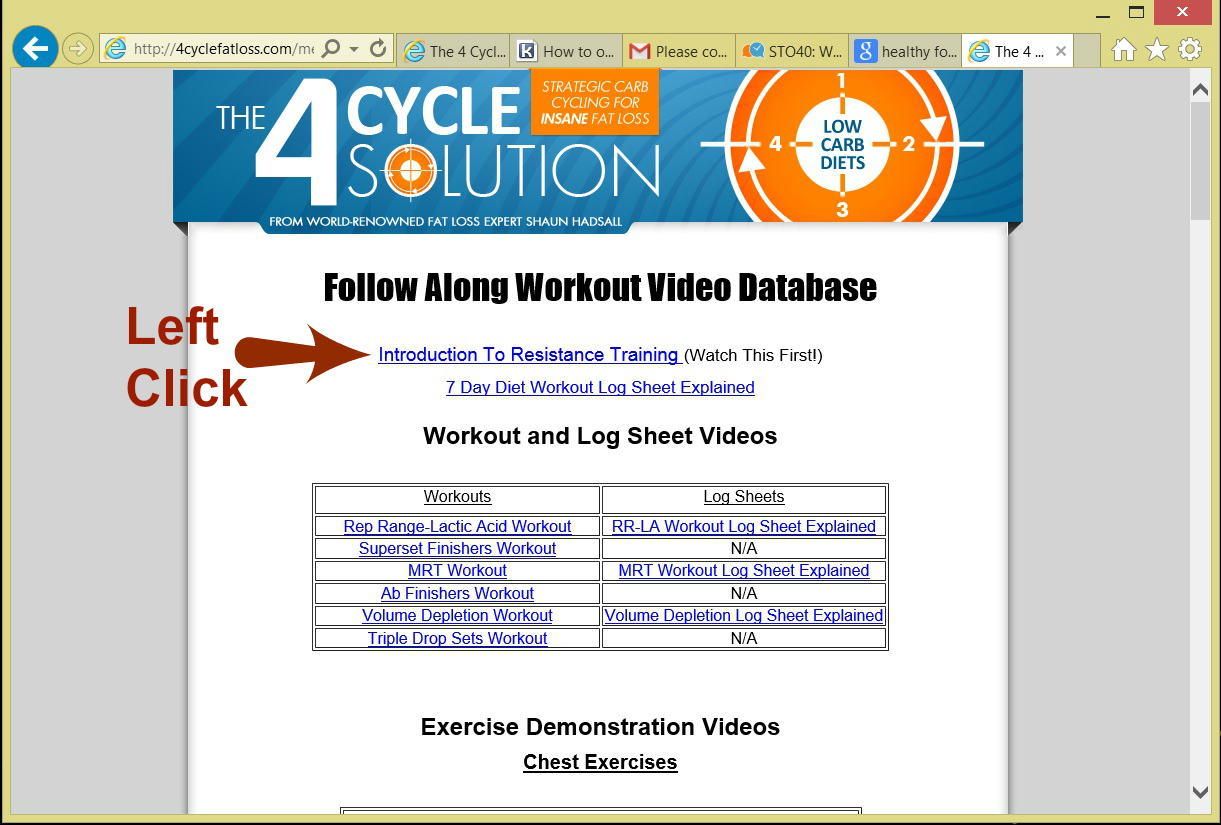 3. It will open up in a new page and start to play. If you want to save the video to your computer then do the following...

4. Pause the video

5. Right click the blue link below the video screen on the page

6. Select "Save Target As..." from the menu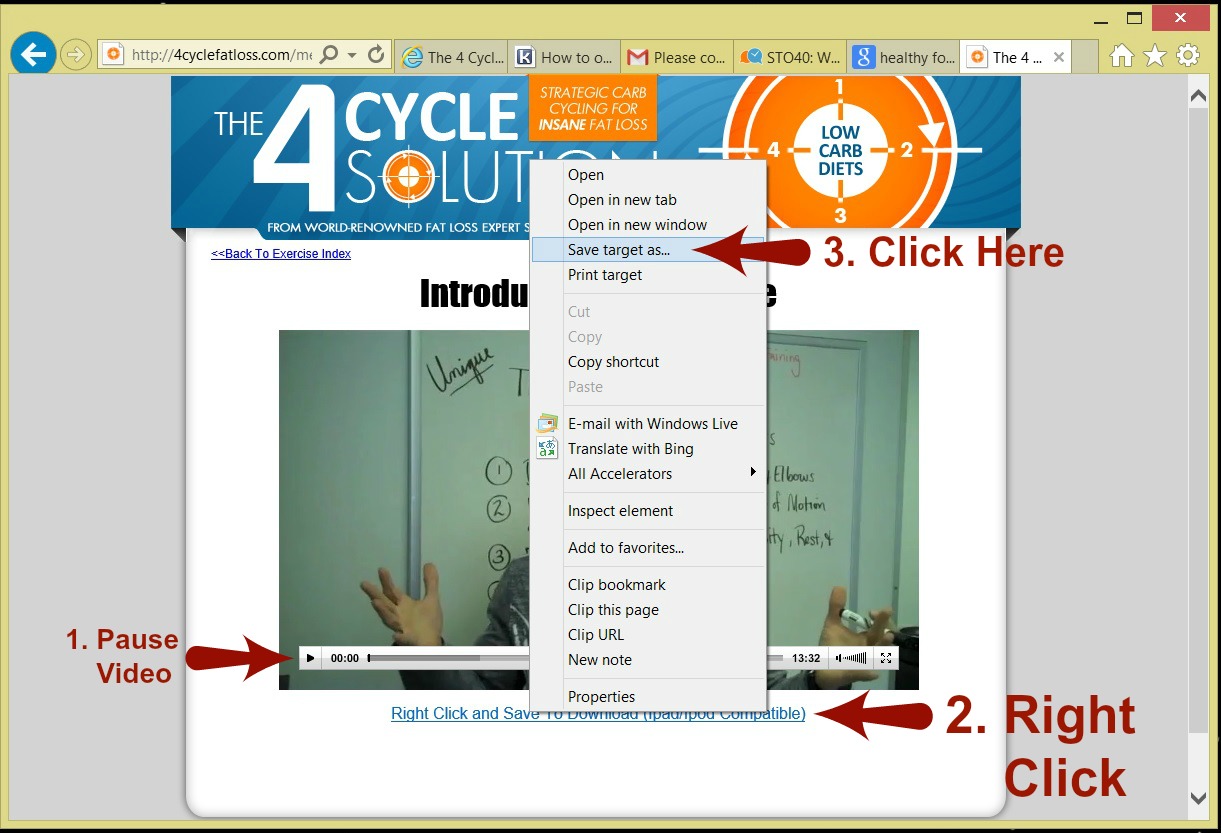 7. Make sure that the file type says "MP4 Video", choose "Desktop" as your location and Click "Save" button.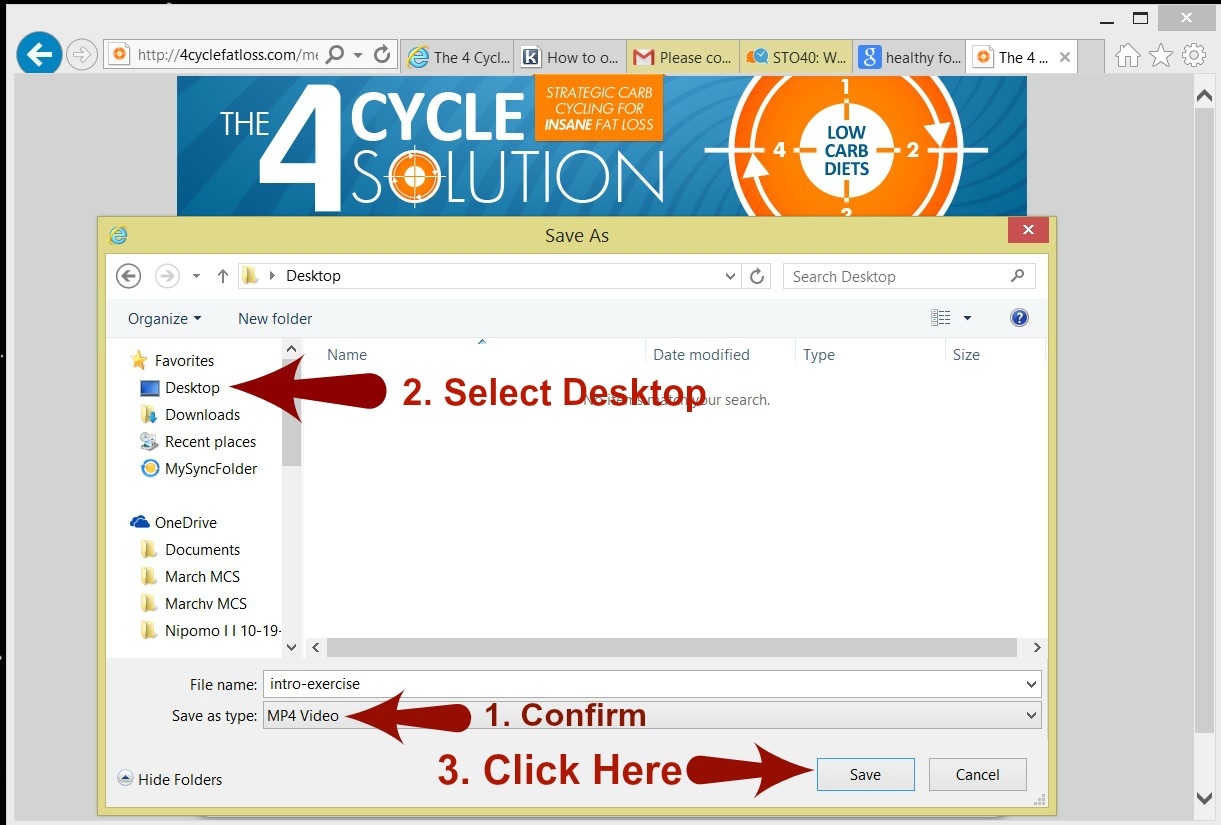 8. You will now have the video file downloaded to your computer desktop for future reference.

9. Repeat steps 1-8 for any videos you want to save

Enjoy the videos!

- Customer Support Staff
---