How to download Arm Growth Accelerator on your Android
Posted by , Last modified by on 04 August 2015 05:26 PM
How to download Arm Growth Accelerator on your Android device
Step 1 - Open the confirmation email that was sent to you after your purchase and press on the download link
Step 2 - Click on the download link found in the email on your Android device
Step 3 - Once the download page opens in your web browser, click on the blue link: "4 Cycle Arms Accelerator"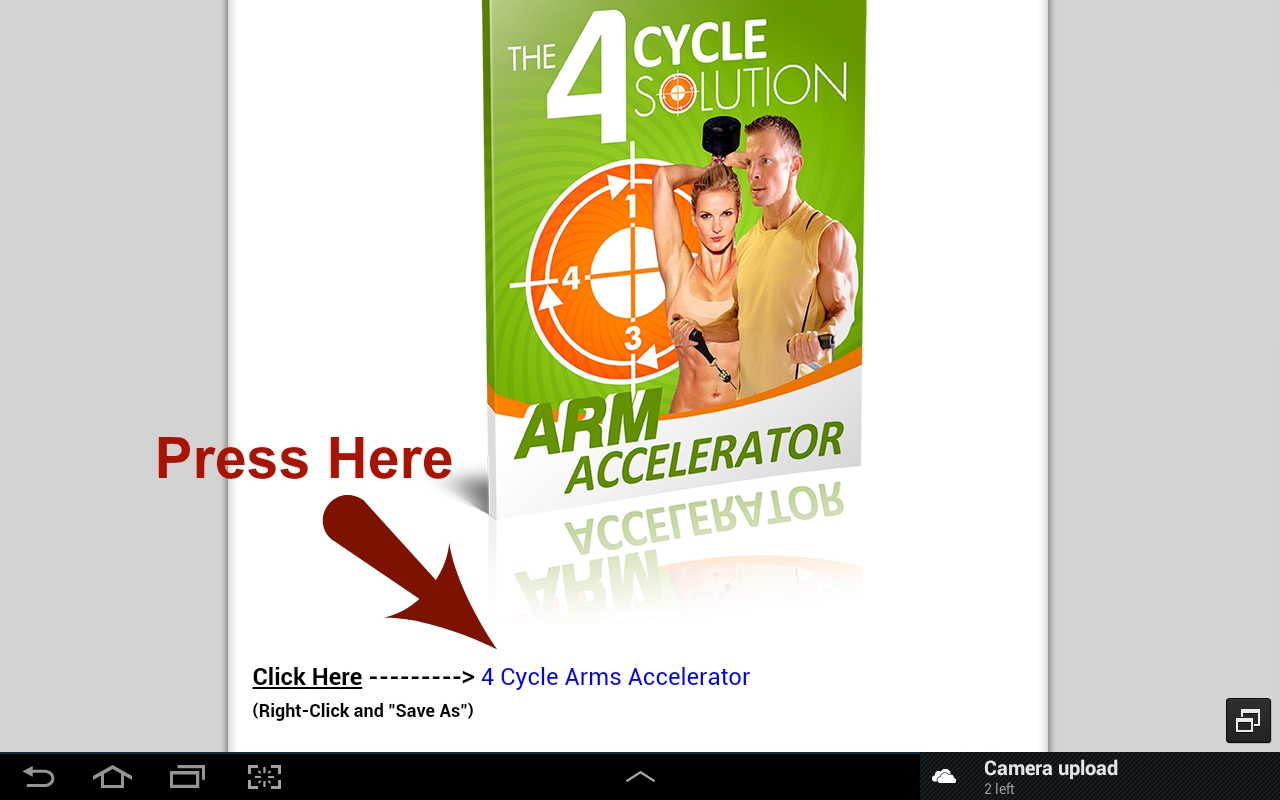 Step 4 - Next you will see the "Complete action using" box. Press the red Adobe Reader icon now, and then press the "Just once" button.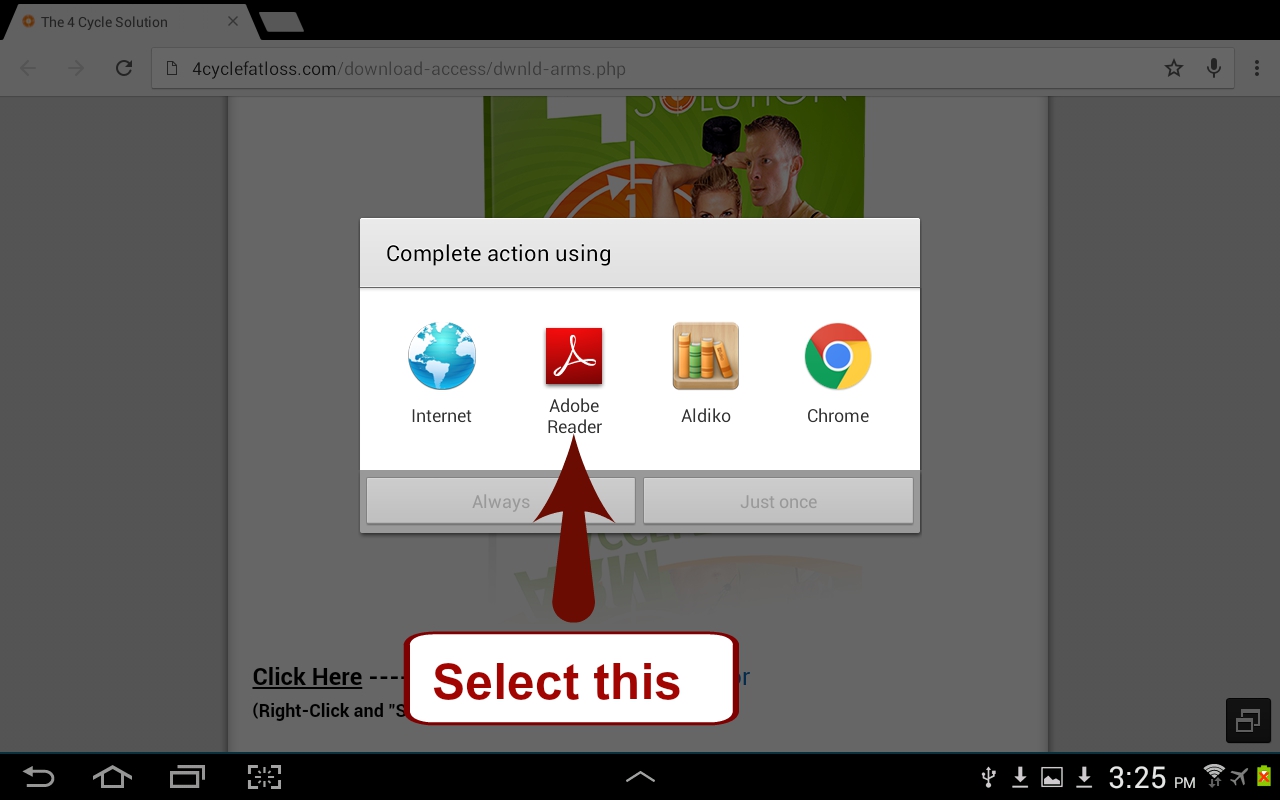 Step 5 - The PDF file is large so you may see a download progress image display. Please be patient and wait for it to complete.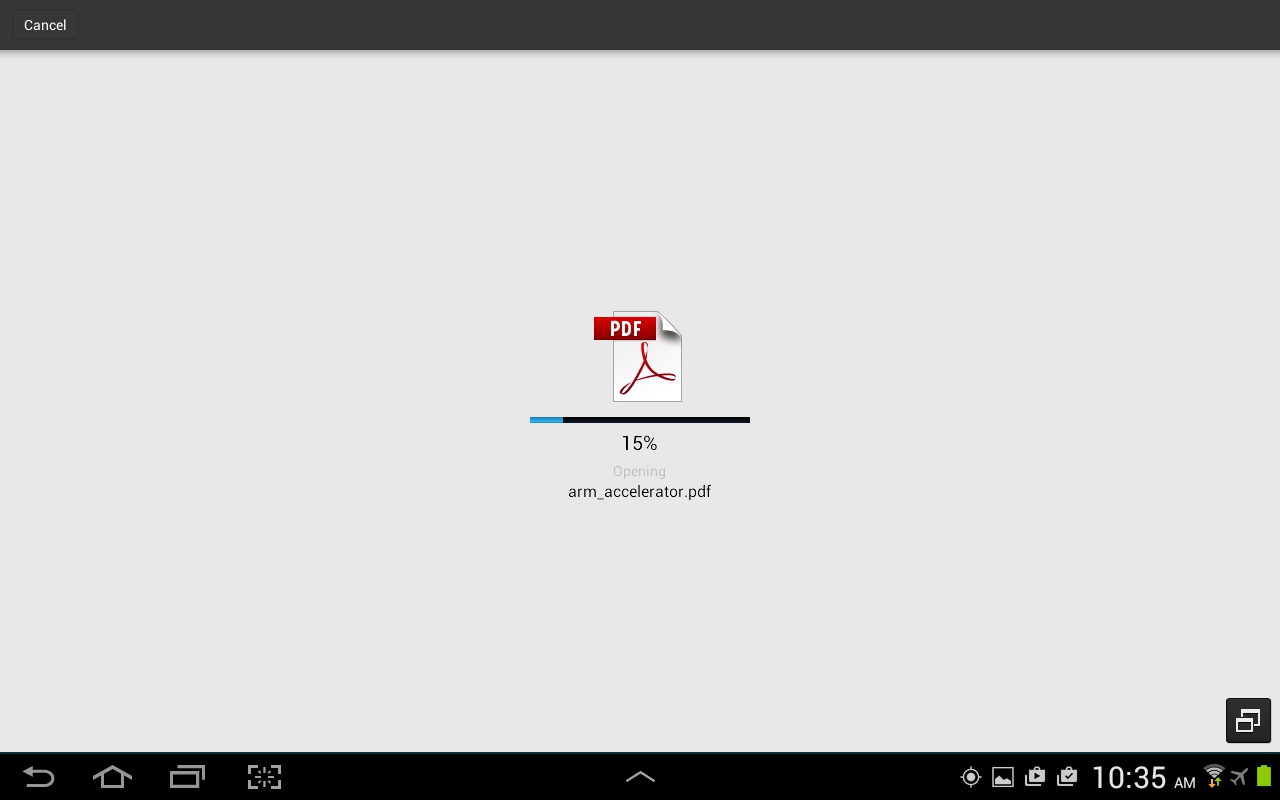 The PDF file will now open in Adobe Reader for you and it will be saved in the document section of the App.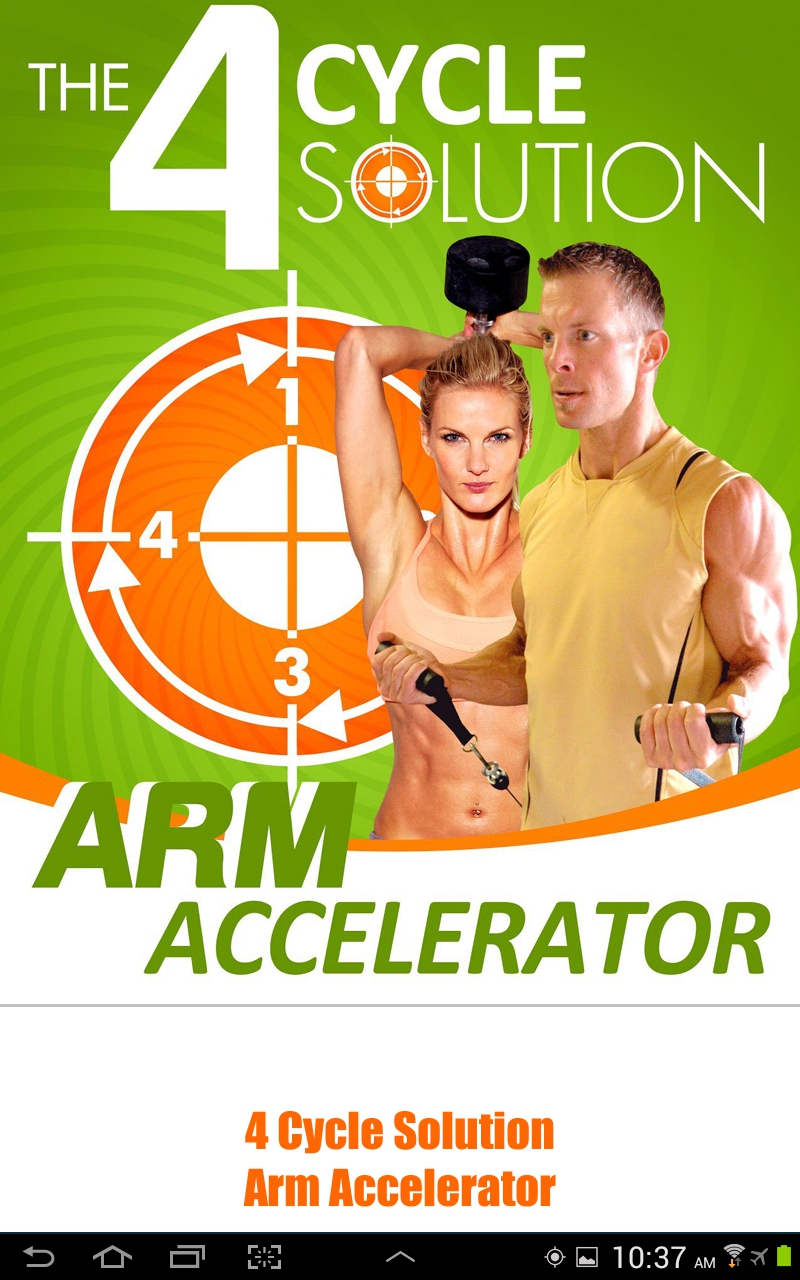 You will now have the complete 4 Cycle Arm Accelerator program stored on your Android device.
- Customer Support Staff
---