How to download Arm Growth Accelerator on your iDevice
Posted by , Last modified by on 04 August 2015 05:52 PM
How to download Arm Growth Accelerator on your iDevice
Step 1 - Open the confirmation email that was sent to you after your purchase and press on the download link
Step 2 - Click on the download link found in the email on your iDevice
Step 3 - Once the download page opens in your web browser, press the blue link: "4 Cycle Arms Accelerator"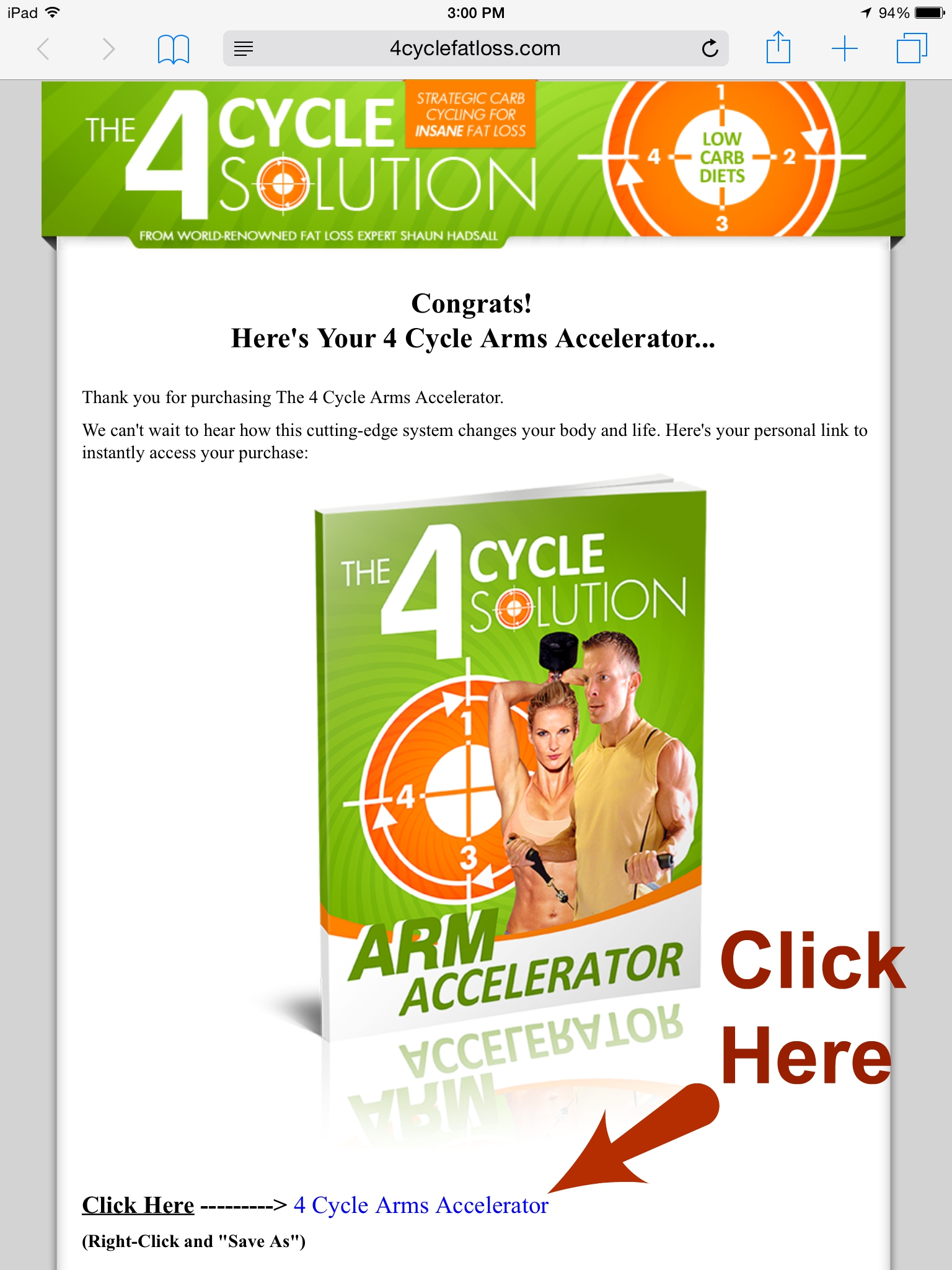 Step 4 - Next you will see the PDF file open up in your Safari web browser with a blue option banner open up in the top right hand side. You want to select the "Open in "iBooks"" option.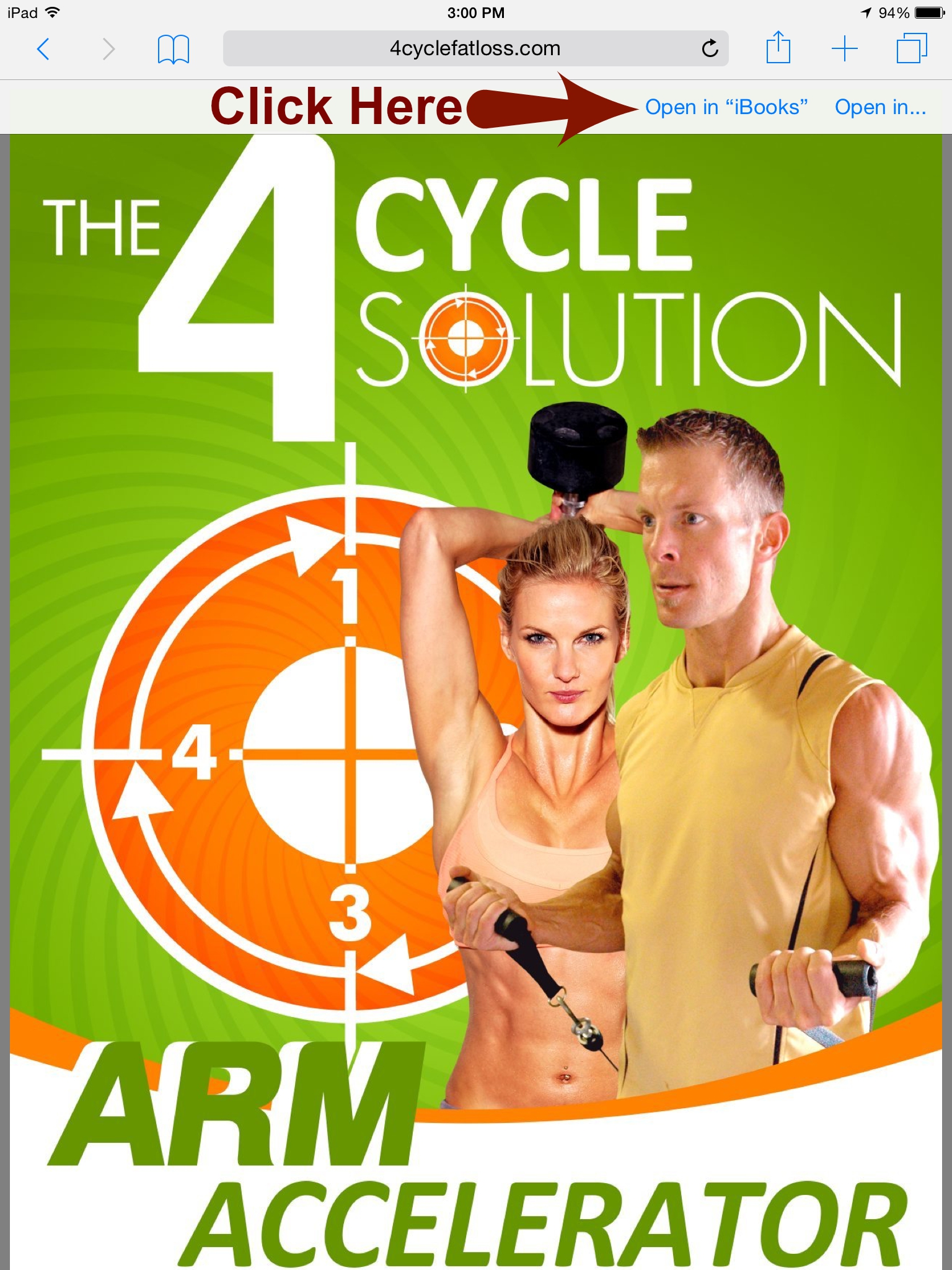 Step 5 - If the banner disappears just tap anywhere on the image and it should reappear on top again.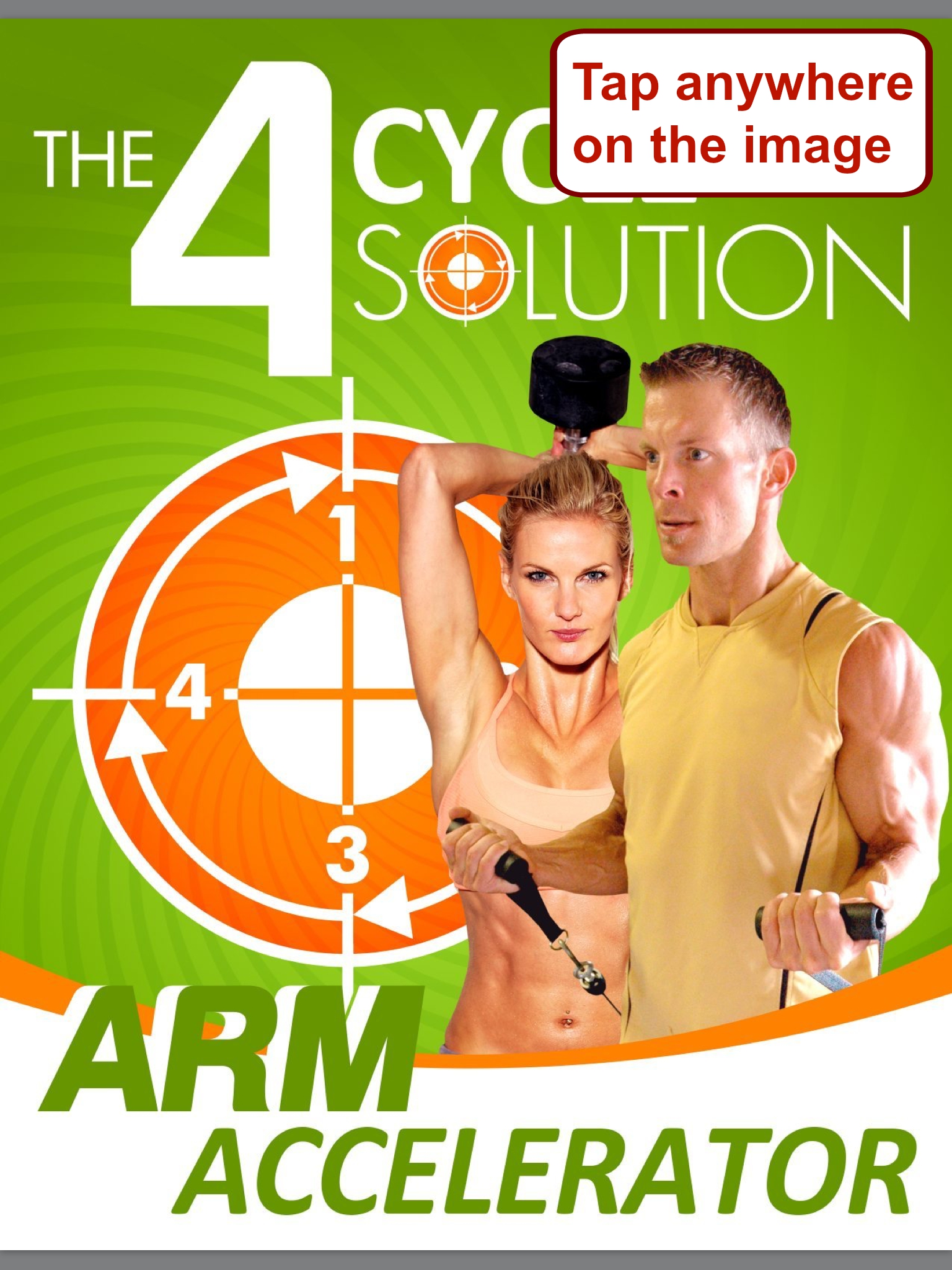 Step 6 - The PDF file will now open in iBooks for you and it will be saved in the PDF section of the App.
NOTE: The PDF file is large so please be patient and wait for it to finish downloading.
You will now have the complete 4 Cycle Arm Accelerator program stored on your iDevice.
- Customer Support Staff
---