How to download 14 Day Rapid Fat Loss on your PC
Posted by , Last modified by on 11 August 2015 07:35 PM
How to download 14 Day Rapid Fat Loss on your PC
Follow these steps to download the 14 Day RFL .pdf files to your computer:
Step 1 - First open the confirmation email that was sent to you after your puchase. You should see a link to the download page in that email.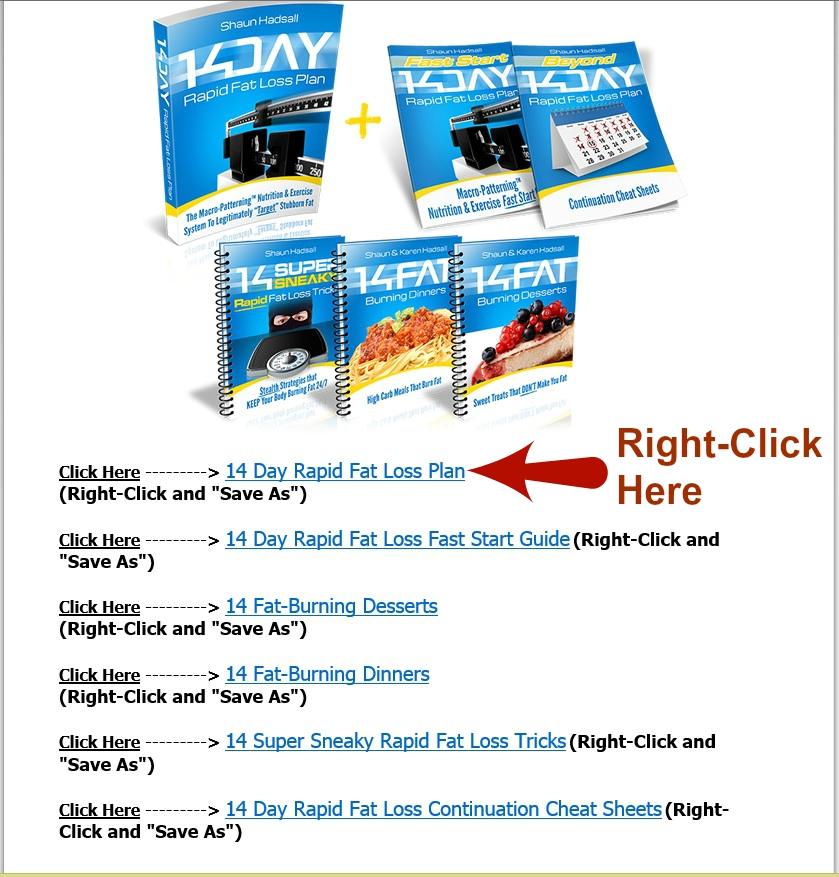 Step 2 - Right click on the link and one of these three options should be on the list that appears: "Save File As" or "Save Link As" or "Save Target As". Click the one that matches your screen.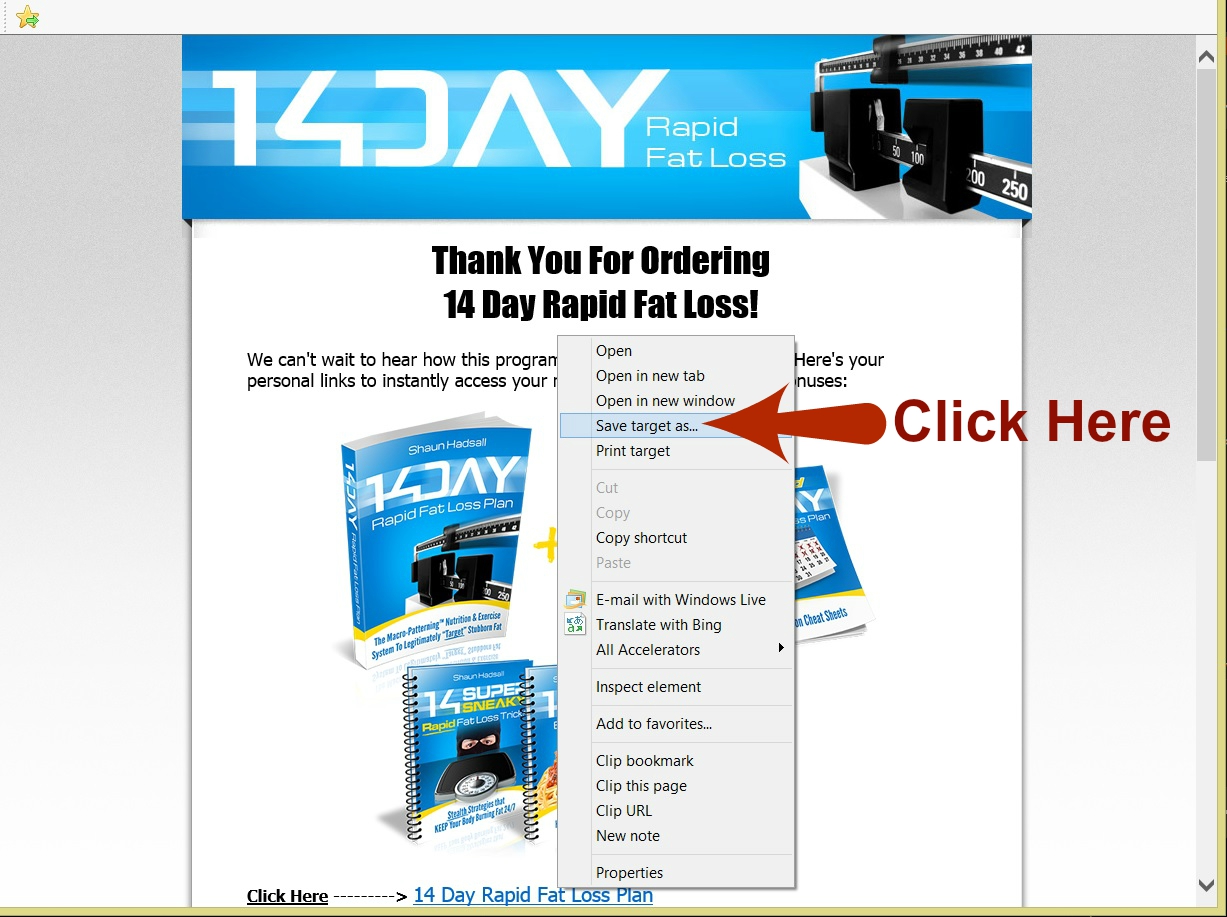 Step 3 - Next it will open a save box asking you what to name the file and where you want it stored. Choose your desktop for now so you can find your files.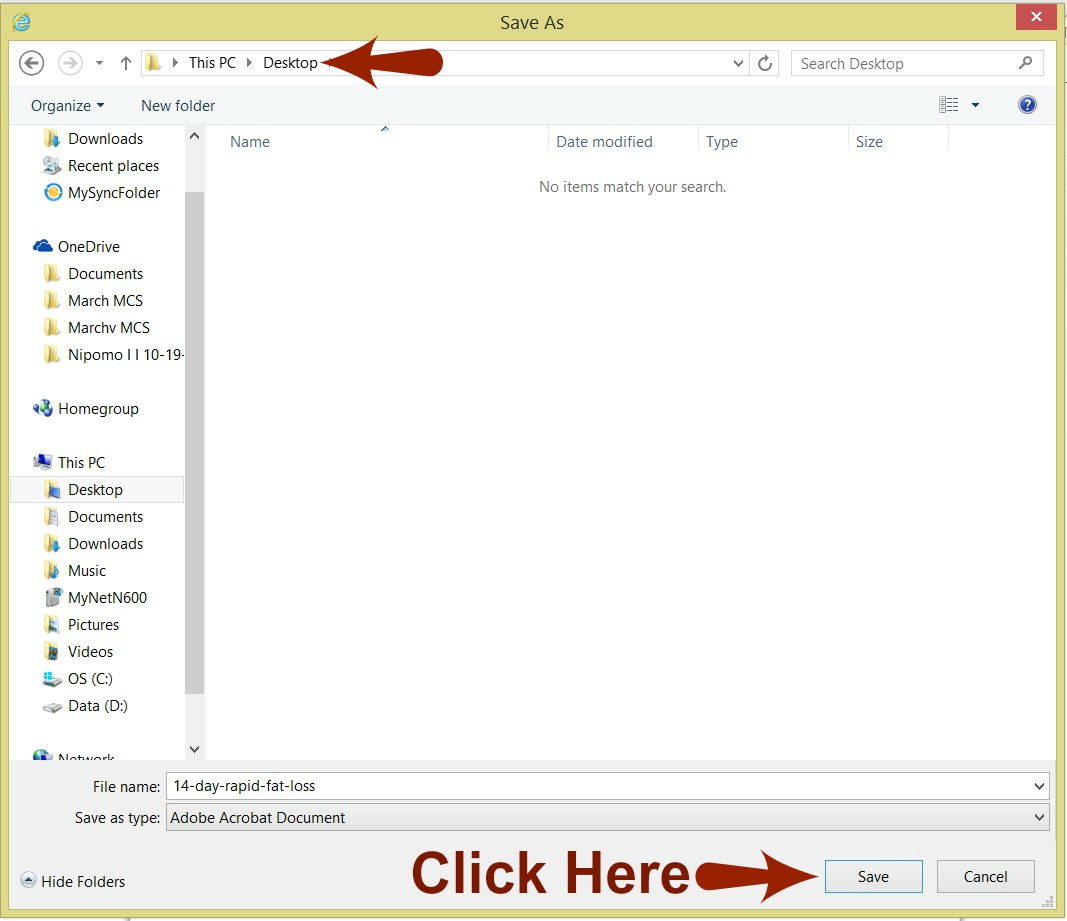 Step 4 - Make your selections and click the "Save" button.
Note: make sure that the "Save as type:" says "Adobe Acrobat Document"
You now have the .pdf file saved on your computer. You can create a new folder named "14 Day RFL" and store the files there.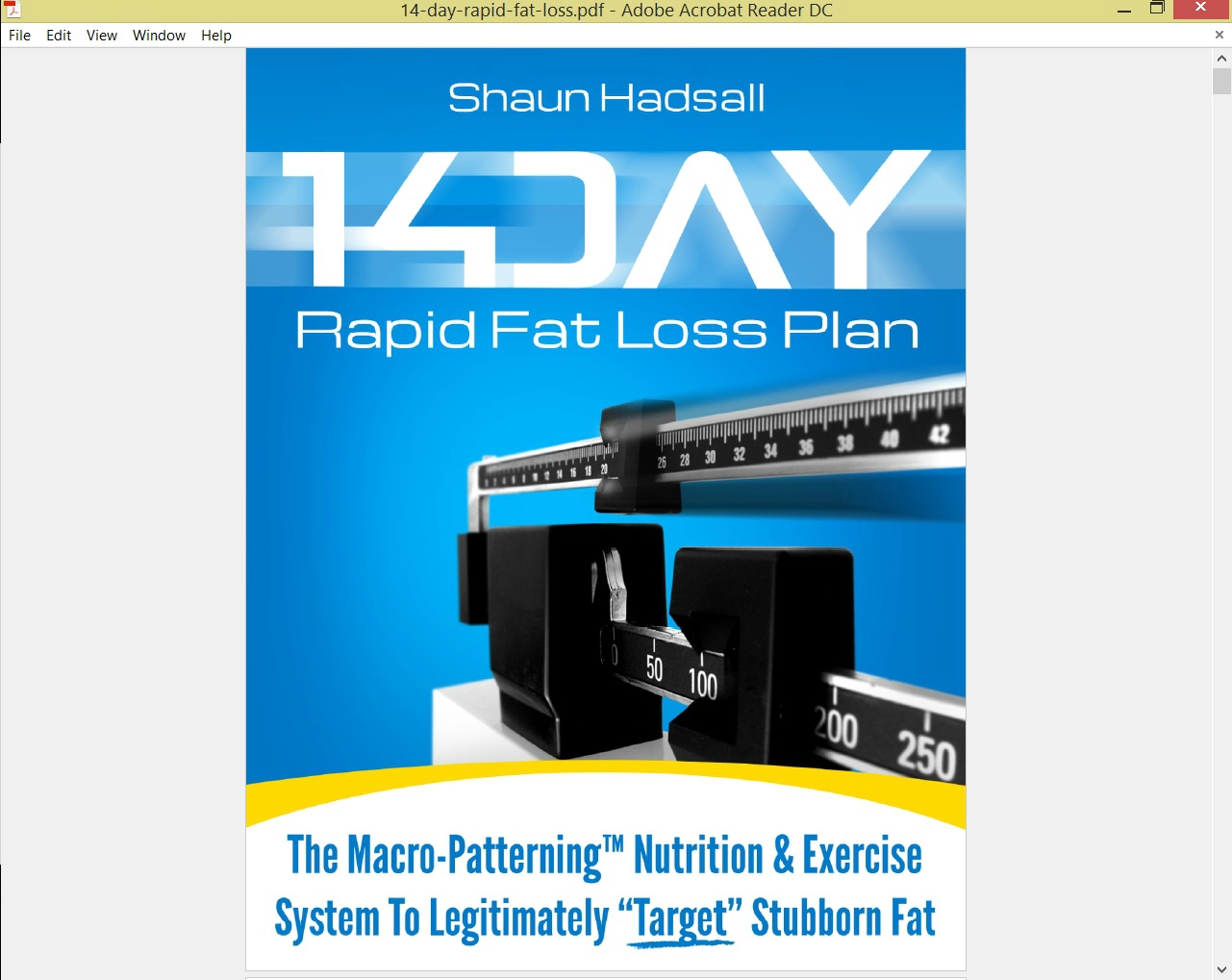 Repeat steps 1-4 to download the rest of the files listed on the 14 Day Rapid Fat Loss download page.
Enjoy!
- Customer Support Staff
---