How to open 4 Cycle Solution on a iPad
Posted by , Last modified by on 17 August 2014 10:16 AM
Here is a step by step guide on how to download your digital purchase on your iDevice.
First, make sure that you have the iBooks app installed on your device.

Next Install a Zip application to your device.

You can use any one you like, but we will be using iZip for this guide.

To do this, open the app store on your device and search for iZIp (it is free). Then download to your device.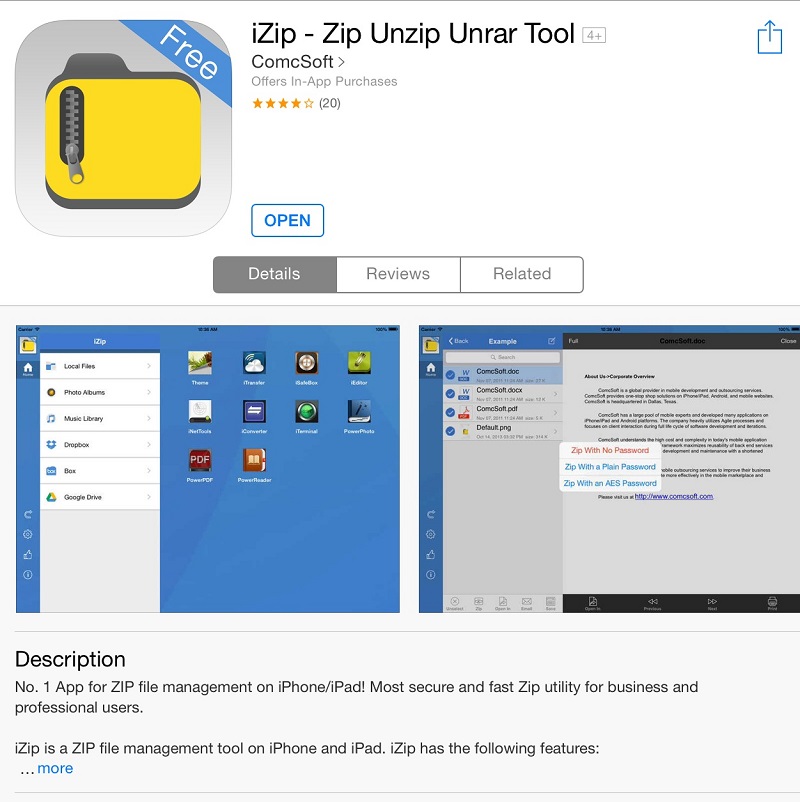 Next open the email that was sent to you after you completed your purchase on your iDevice
Then press the blue download link provided in the email.
(Here is an example for opening the 4 Cycle Solution PDF but this works the same for any of our programs)

Follow these steps to unzip your 4 Cycle Solution PDF:

1. press the "Your 4 Cycle Solution System" link on the page that opened up. This is a large file, so when you press the link it will look like nothing is happening, but give it time (the length of time will depend on your internet connection) and if you are patient the next screen will appear.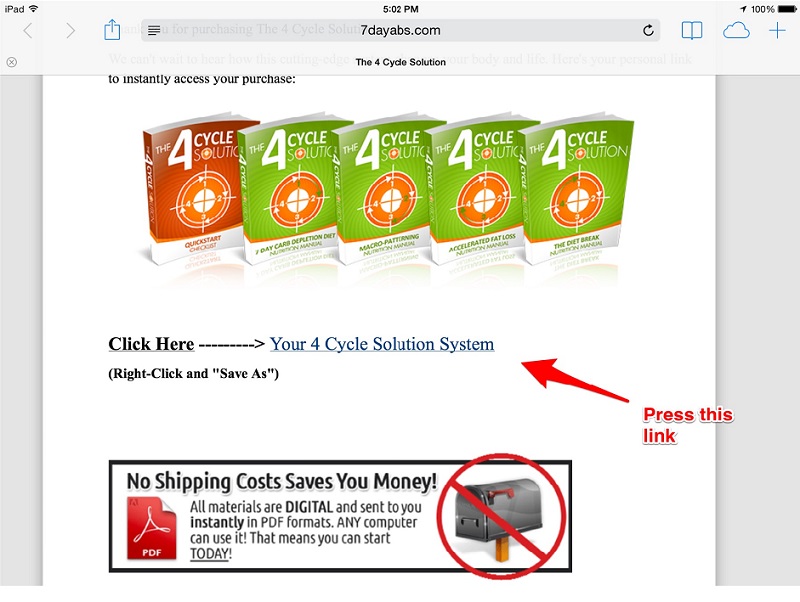 2. Once enought time has passed, you will see this screen appear. Next press the blue "Open in..." link that is on the left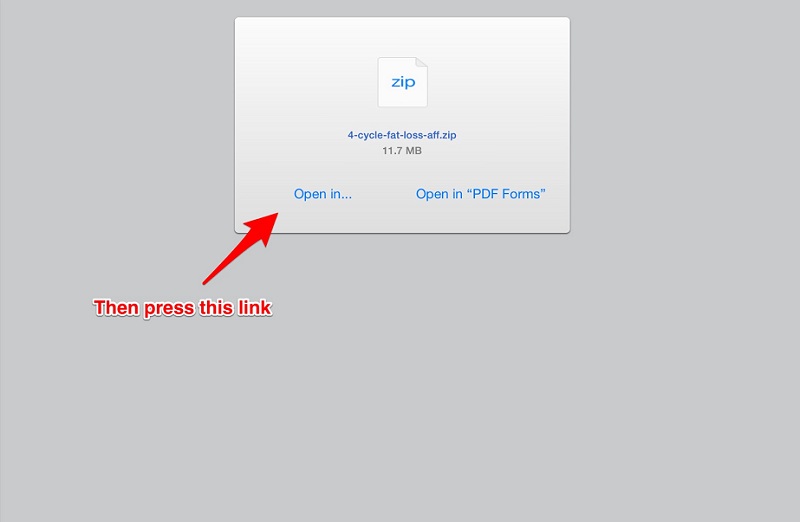 3. then choose open in iZip by pressing the yellow folder icon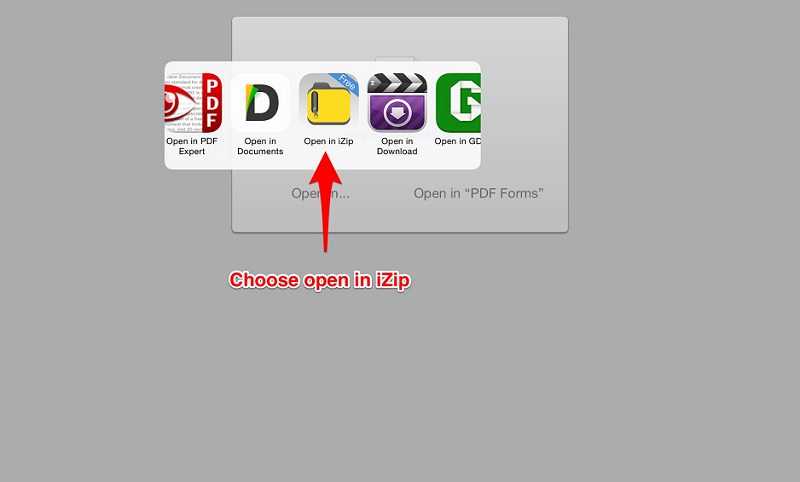 4. now a question appears, press the blue "OK" button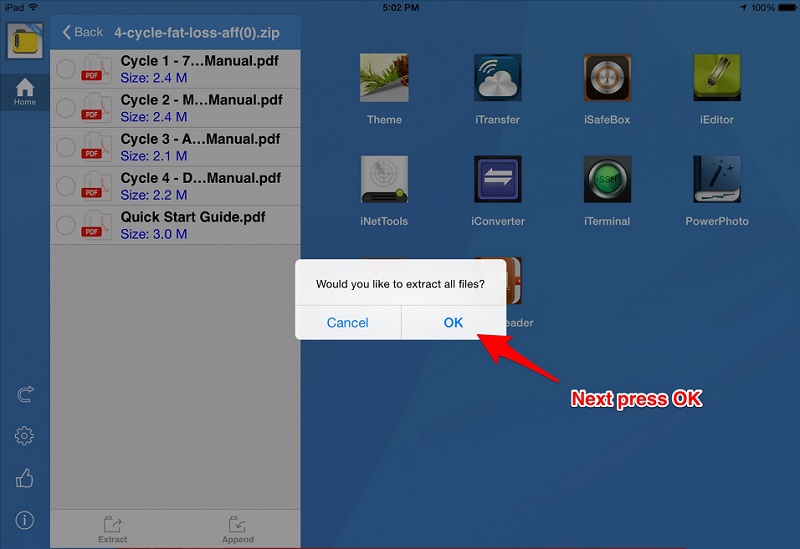 5. next choose the cycle 1 pdf file (the first one on the list) and press the "Open In" icon located below the pdf list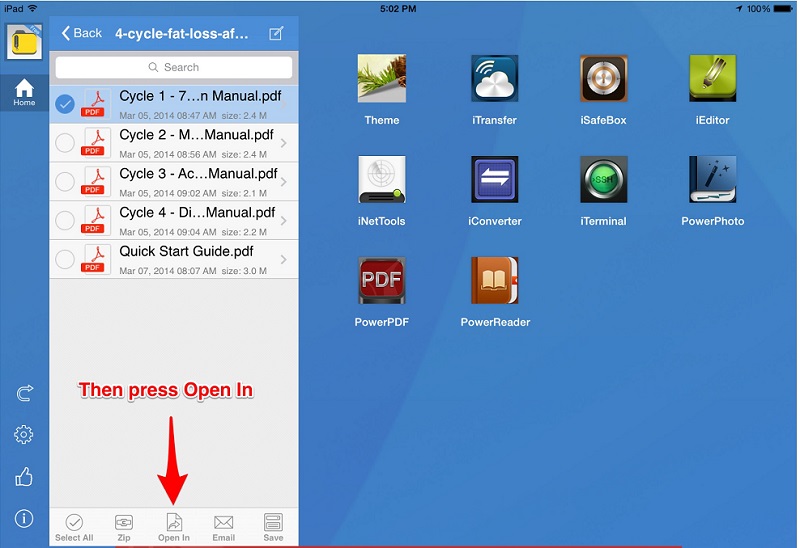 6. finally choose the "open in iBooks" icon, this should be the first choice listed.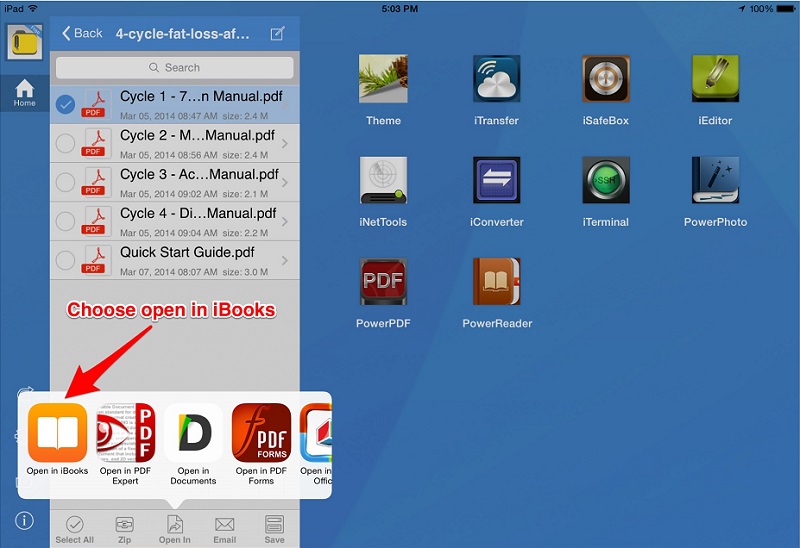 This will open your iBooks app for you and you should soon see the first PDF open on your device.
Just repeat these steps for each PDF file and they will all be stored on your ibooks bookshelf.

It may seem a little difficult at first, but once you load your first PDF you will get the hang of it and you will have mastered a very useful function on your iDevice.


- Customer Support Staff
---