Open 7 Day Abs .pdf files on iPad
Posted by , Last modified by on 14 September 2014 03:19 PM
7 Day Abs Download instructions on iPad
Here is a step by step guide on how to download your digital purchase on your device.
First make sure that you have the iBooks app installed on your iPad first.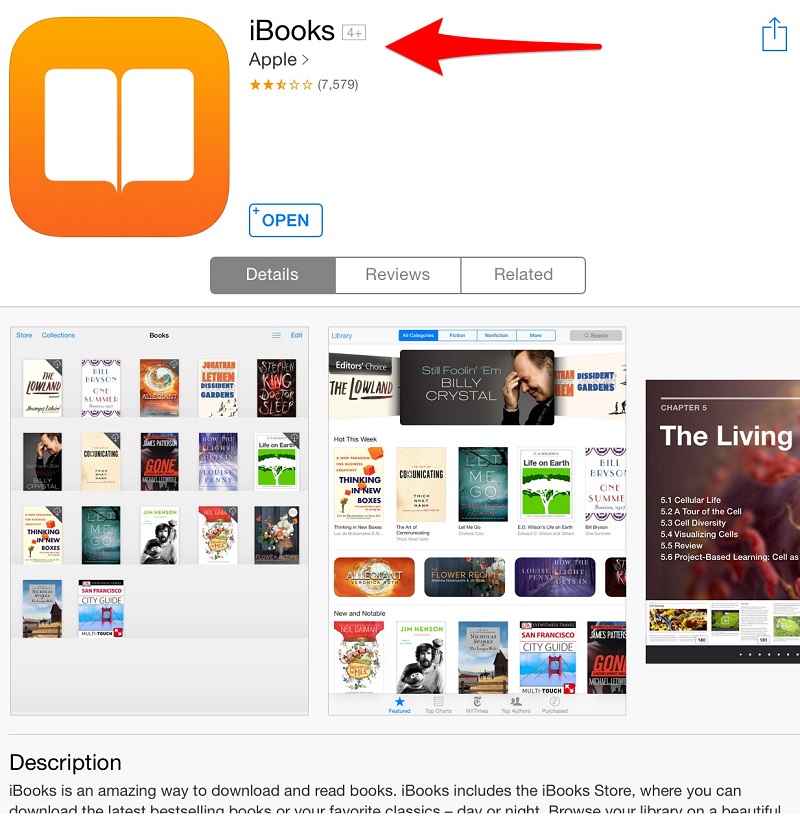 Here are the steps to open your 7 Day Ab Soultion .pdf:

1. press the "Your 7 Day Ab Solution" link in the download email that you received.

2. next press the blue "Your 7 Day Ab Targeted System" link.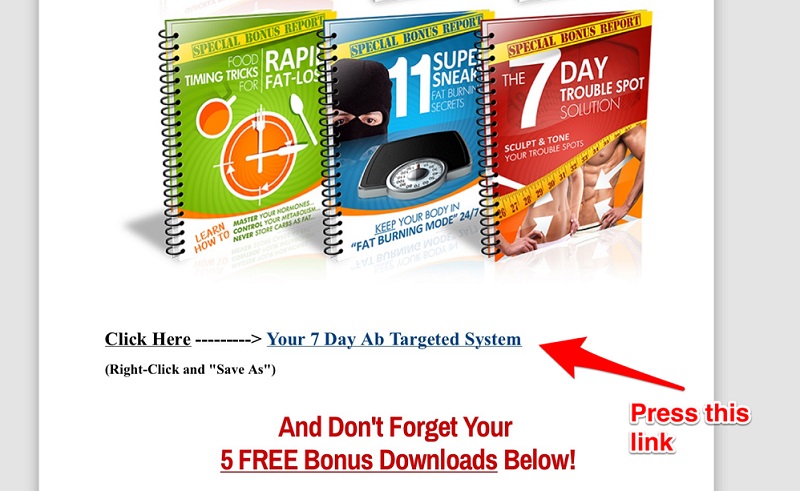 3. Once it opens you will see a grey bar that says: 7-day-ab-targeted-solution.pdf (this will be in black) to the far right of this you will see blue letters that say: Open in"iBooks" press that blue link on the guide will be saved directly to your iBook bookshelf for you.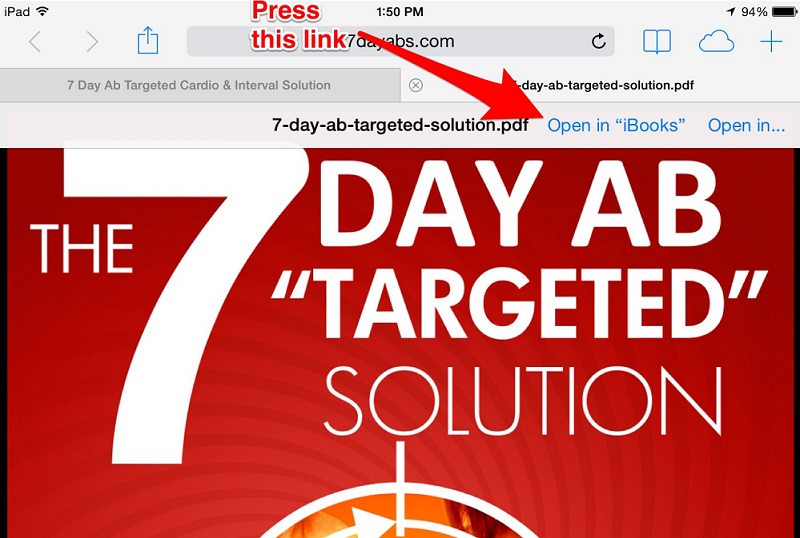 Note: this grey bar disappears after a couple seconds but you can bring it right back by tapping anywhere on the 7 Day Ab image.
This will open your iBooks app for you and you should soon see the first PDF open on your device. Just repeat these steps for each PDF file and they will all be stored on your iBooks bookshelf.
- Customer Support Staff
---