Open 7 Day Abs .pdf files on PC
Posted by , Last modified by on 14 September 2014 04:18 PM
How to open 7 Day Abs .pdf file on your PC
Follow these steps to download the 7 Day Abs .pdf files to your computer:
Step 1 - First open the confirmation email that was sent to you after your puchase. You should see a link to the download page in that email.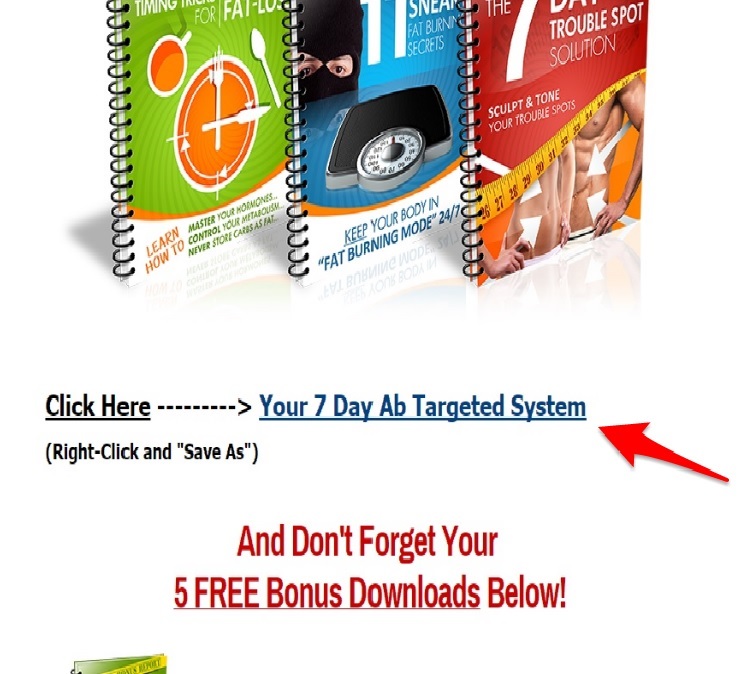 Step 2 - Right click on this link and one of these three options should be on the list that appears: "Save File As" or "Save Link As" or "Save Target As"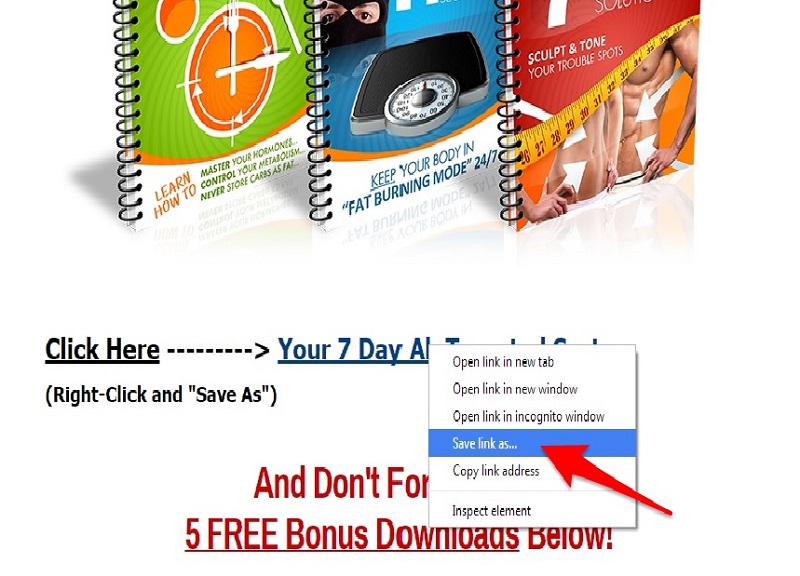 Step 3 - Select whichever one of these three options you see and it will open a save box asking you what to name the file and where you want it stored.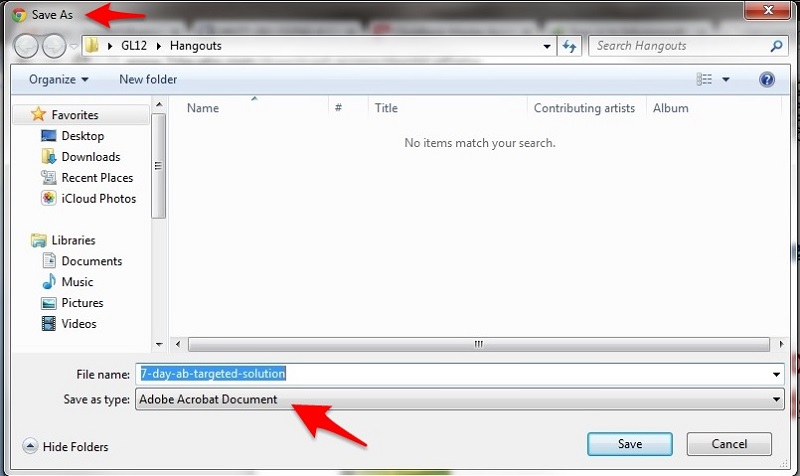 Step 4 - Make your selections and click the "Save" button.
Note: make sure that the "Save as type:" says "Adobe Acrobat Document"
You now have the .pdf file saved on your computer. Go to the folder you saved it to and try to open the .pdf file, just to make sure.
Repeat steps 1-4 to download the rest of the bonus files that came along with the 7 Day Abs program.
- Customer Support Staff
---