Download 7 Day Accl videos on a PC
Posted by , Last modified by on 20 September 2014 07:05 PM
Download 7 Day Accl. videos to a PC
Here are the steps to download the video files for the 7 Day Abs Video Accelerator program:
Step 1 – Open the download email that was sent after your purchase. Click on the download link that says: "Click Here to Download Your Videos" This should open up the 7 Day Accl Video download page.
Step 2 - Click on the blue link that says: Click Here to Download your Video.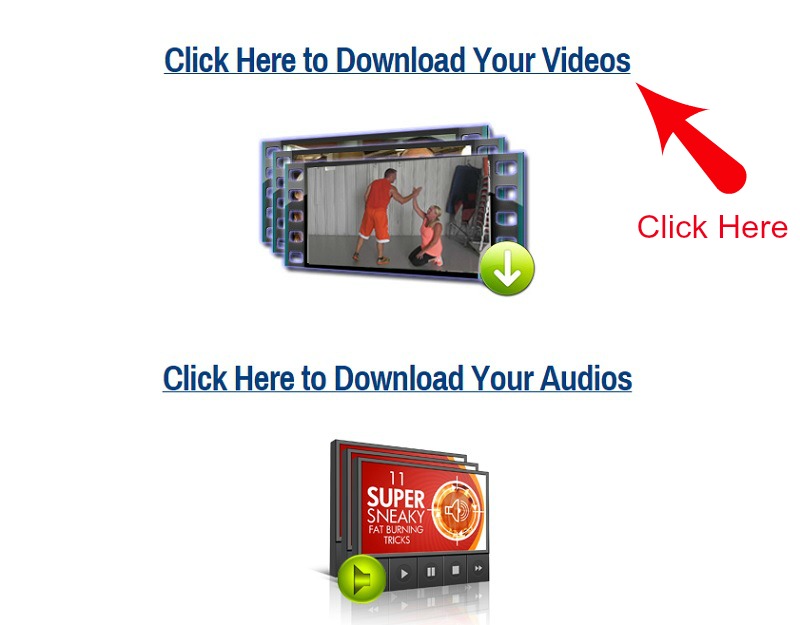 Step 3 - Click on the black Play button in the middle of the video screen.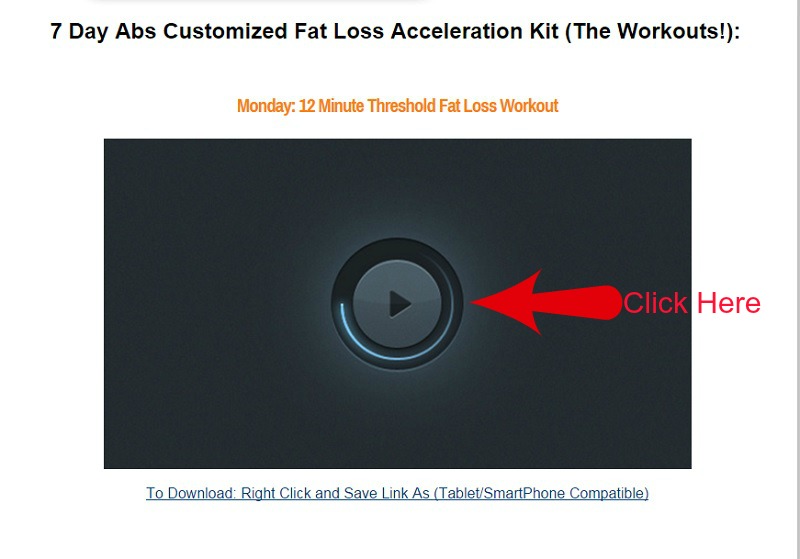 Step 4 - The black video screen should now show the first frame of the video. Right click on the blue link below the video and select: "save link as..."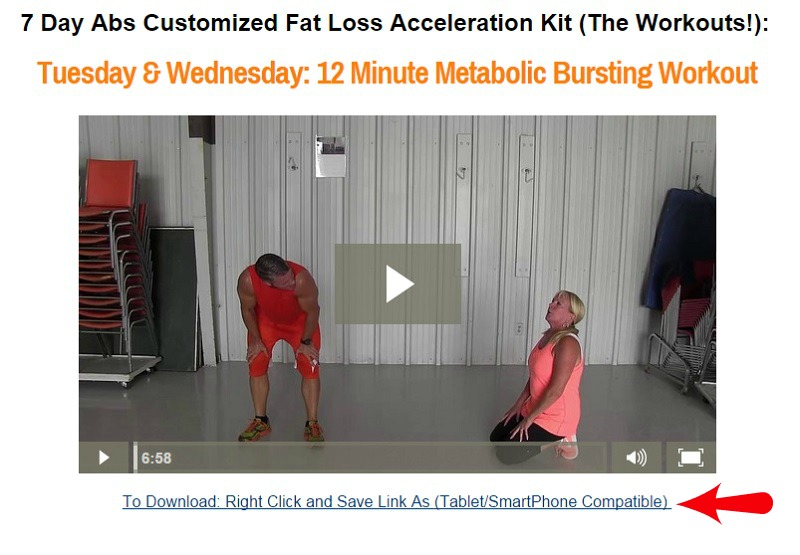 Step 5 - Select this option: "save link as..."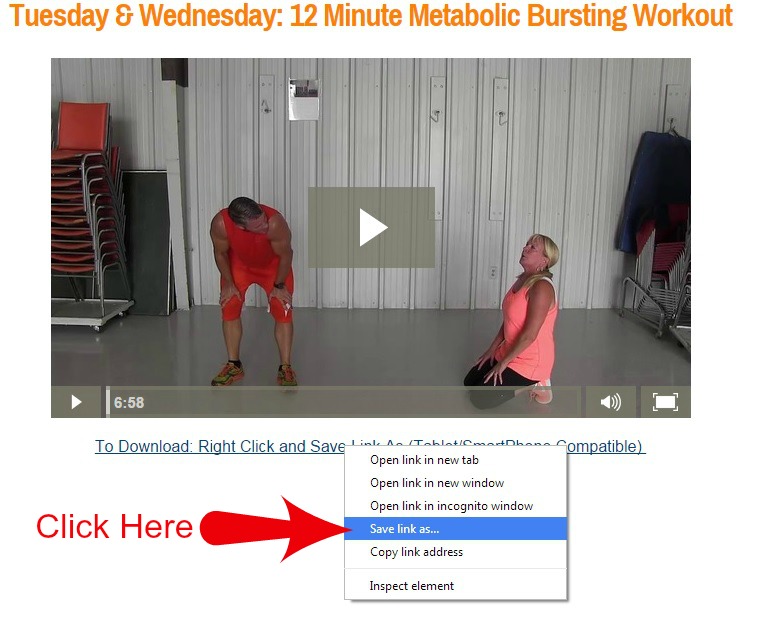 Step 6 - Make sure the "Save As Type:" says MPEG-4 Video, then select the name and location for the file. Press the Save Button.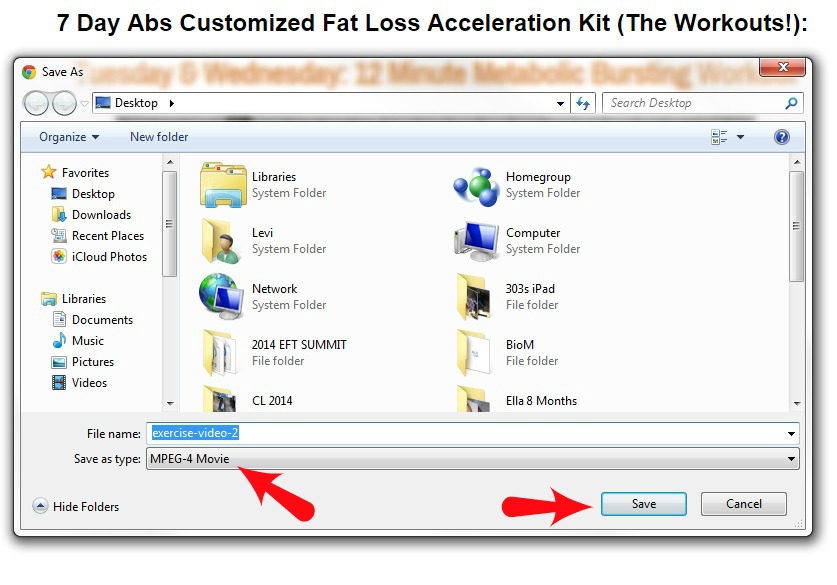 Step 7 - Repeat steps 1-5 for each of the video files
- Customer Support Staff
---