Open 7 Day Abs .pdf files on Mac
Posted by , Last modified by on 20 September 2014 10:21 PM
How to open 7 Day Abs on a Mac
Here are the directions for loading the 7 day abs PDF to your Mac:
Step 1 - Open the download link email that was sent to you after your purchase.
Step 2 - Click on the blue "Your 7 Day Ab Targeted System" link next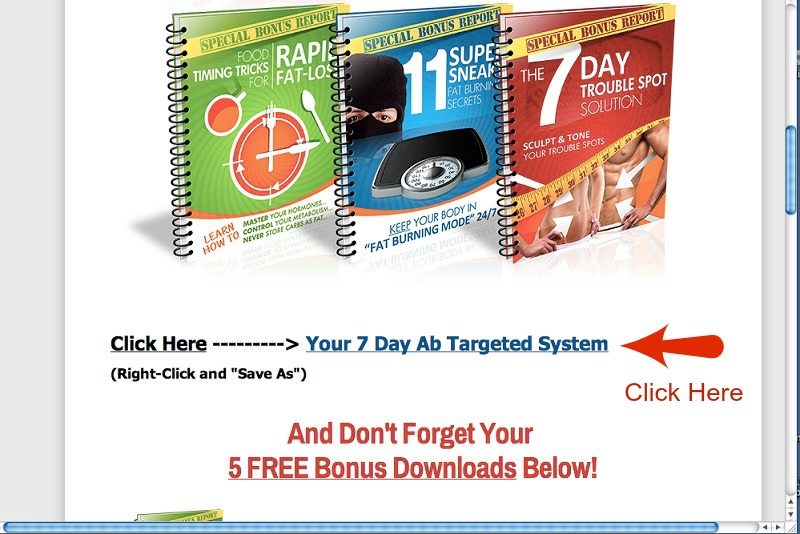 Step 3 - Now go to the top menu and select the "File" option. Then go down to the "Save As…" option on the drop down menu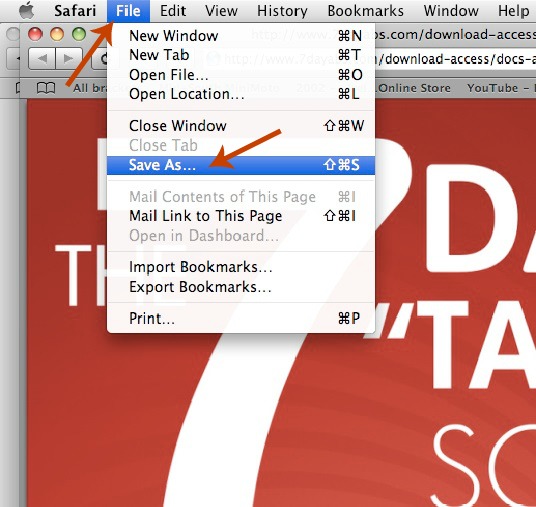 Step 4 - choose where you want to save the PDF file to in the "Where" section and press the "Save" button.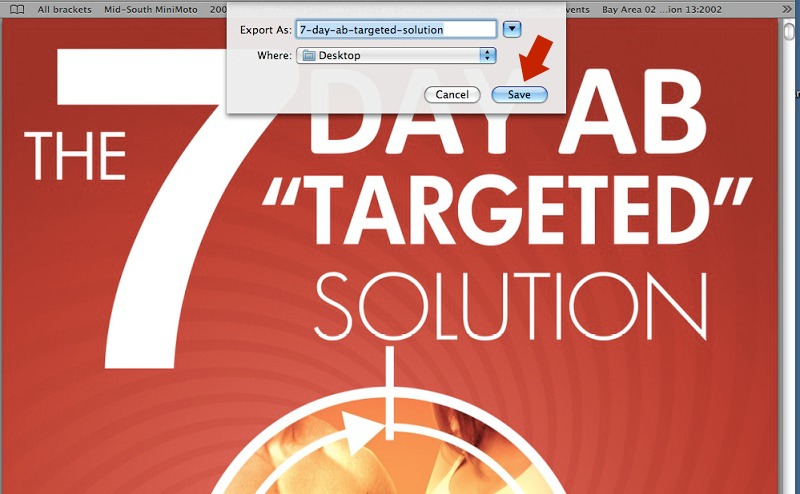 Step 5 - Lastly, go to the location you saved the file and make sure it is there.
Repeat steps 1-5 for each PDF file
- Customer Support Staff
---