How to open 4 Cycle on a PC
Posted by , Last modified by on 28 September 2014 04:32 PM
How to Open 4 Cycle on a PC
Here are the steps for opening your 4 Cycle Solution files:
Step 1 - open the email with the download link that was sent from Get Lean In 12
Step 2 - click on the link that will take you to the download page online
Step 3 - once the webpage opens click on the blue link that says: "Your 4 Cycle Solution System"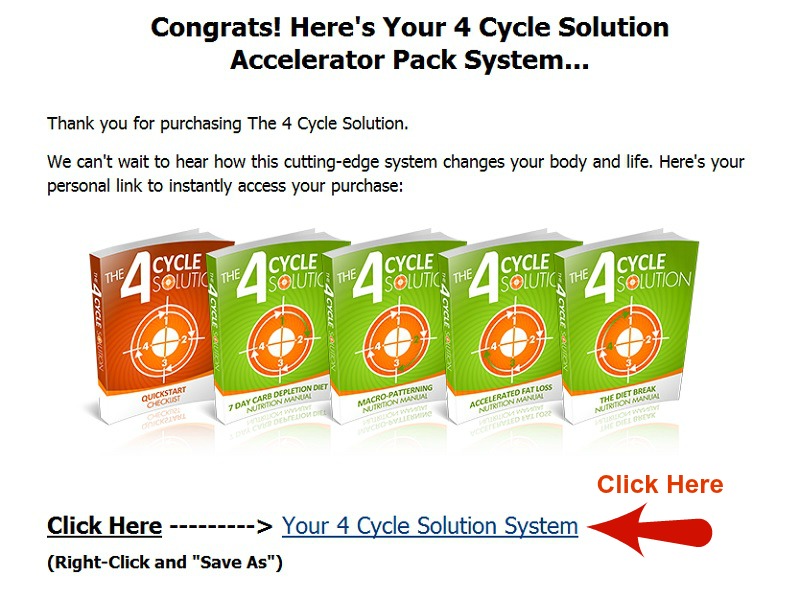 Step 4 - put the mouse cursor over the blue link and right click on the mouse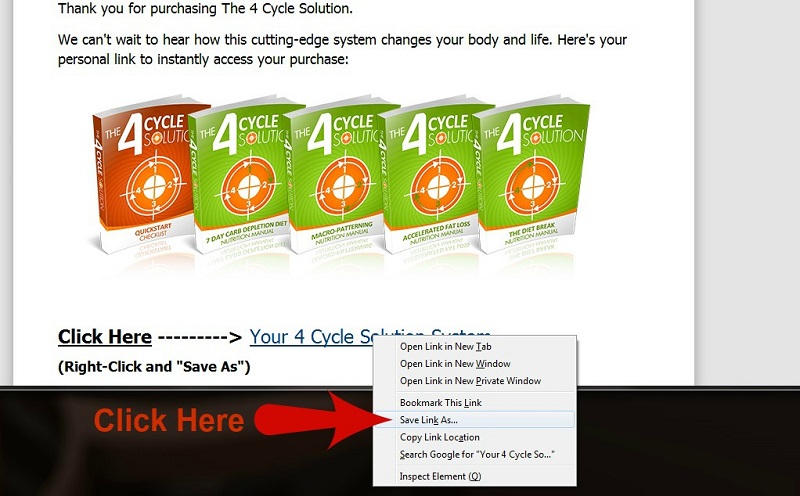 Step 5 - Select "Save Link As.." option in the drop down menu
Step 6 - next the save box should open. Make the Desktop your destination and press the save button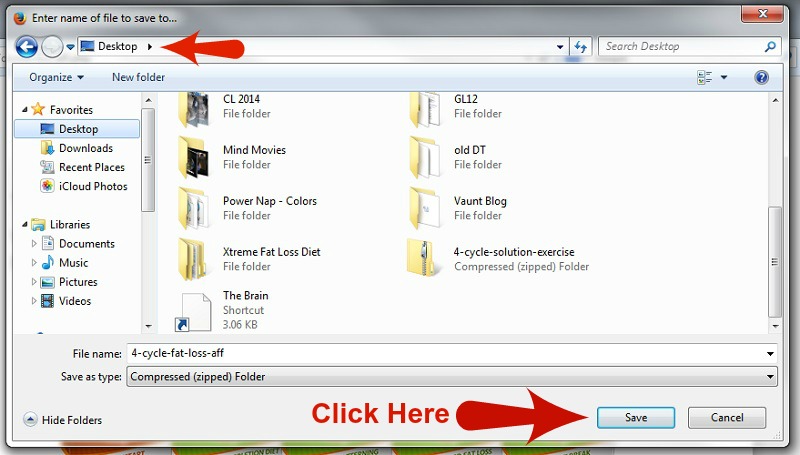 Step 7 - you should now see a zipped folder on your Desktop (a folder with a zipper on it) double click to open it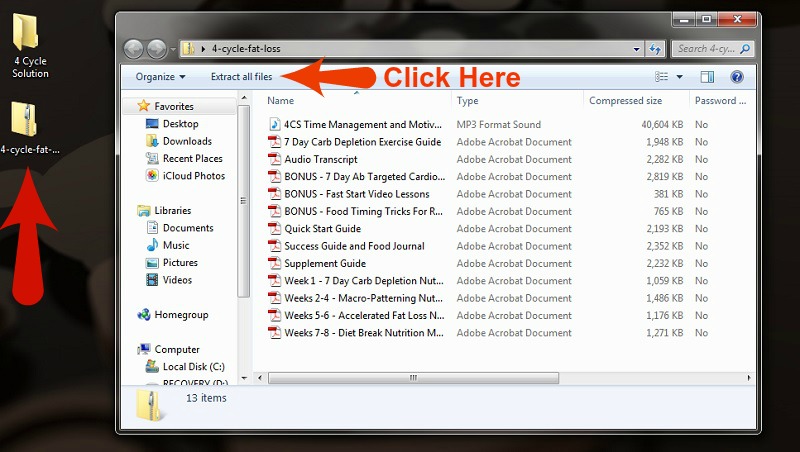 Step 8 - if you have the "Extract all files" option button shown then press that now. It will open your zipped files into a new folder with the same name.
You should now be able to access all the 4 Cycle solution files.
- Customer Support Staff
---