Open 7 Day Abs .pdf files on Android
Posted by , Last modified by on 03 October 2014 03:44 PM
How to download 7 day abs to Android device
Step 1 - Download the Adobe Reader app to your device. Go to the Google Play store and search for "Adobe Reader" then press install.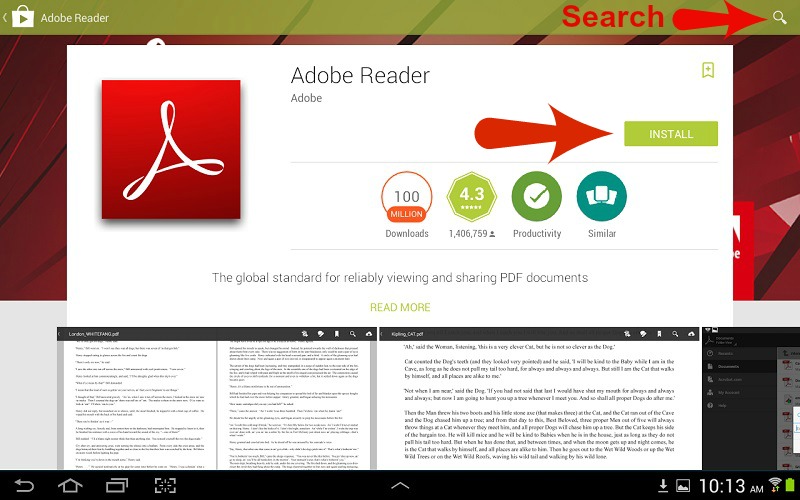 Step 2 - Open the confirmation email that was sent to you after your purchase that had the 7 Day Ab download link.
Step 3 - Click on the download link found in the email on your Android device.
Step 4 - Once the download page opens in your web browser, click on the blue link: "Your 7 Day Ab Targeted System".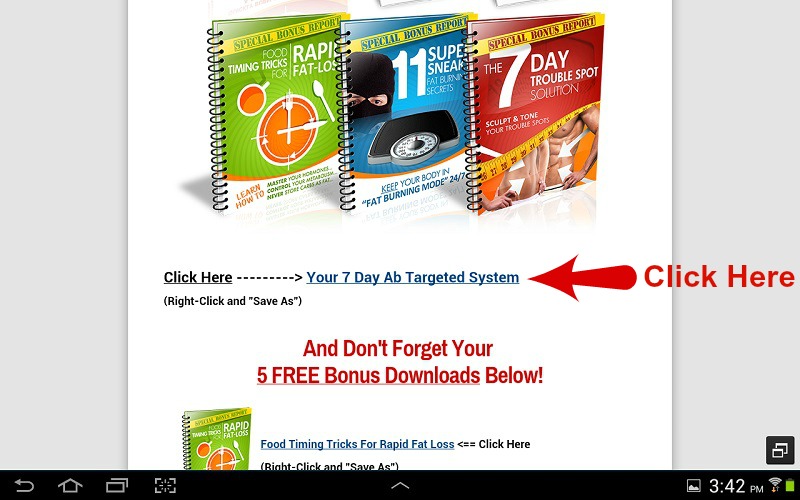 Step 5 - A box will appear that says "complete action using" on top and then gives you option icons.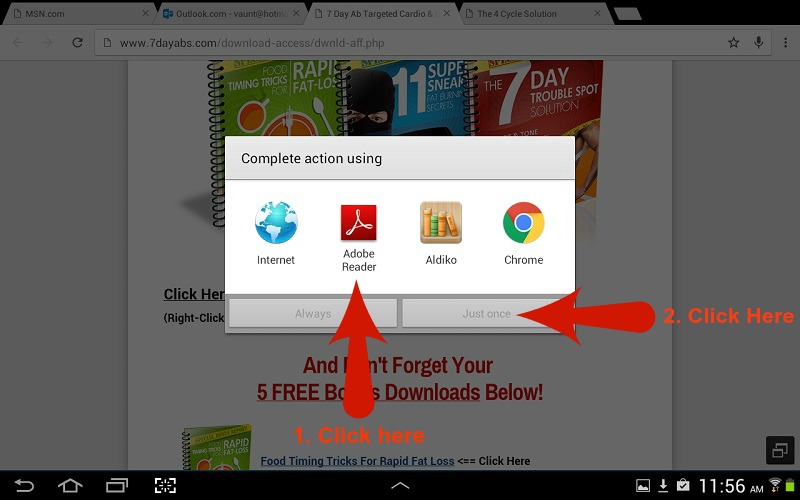 Step 6 - Select the red Adobe Reader icon and press the "just once" option.
The main 7 Day Ab guide will open in Adobe and you will be stored in the Documents tab of the app for you.
Go back to the download page on your web browser and repeat steps 4-6 for each of the 5 bonus downloads a well.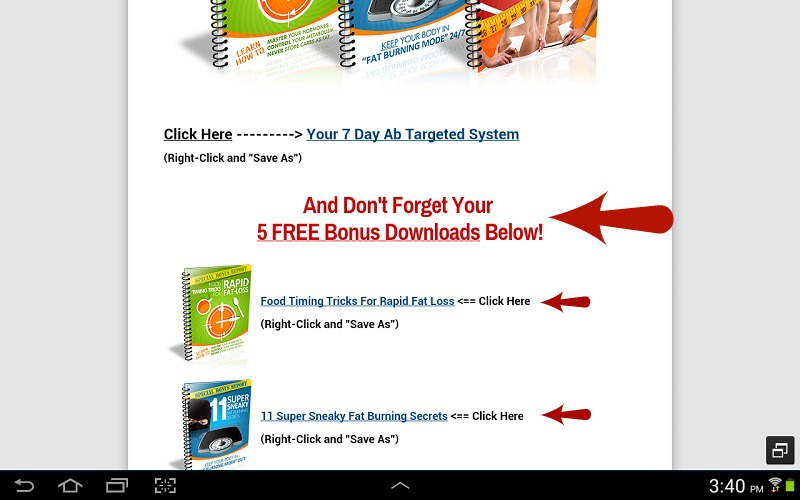 - Customer Support Staff
---